<p><script id="setmore_script" src="https://my.setmore.com/js/iframe/setmore_iframe.js" type="text/javascript"></script><a id="Setmore_button_iframe" style="float: none; position: fixed; right: -2px; top: 25%; display: block; z-index: 20000;" href="https://my.setmore.com/shortBookingPage/7152e5b8-e3eb-4076-a264-532bbd61a707"><img src="https://my.setmore.com/images/bookappt/Setmore-Book-Now.png" alt="Book an appointment with Fire using SetMore" border="none" /></a>
Fire Equipment Inspection Services
Scheduled Annual, Semi-Annual and Monthly Inspections Available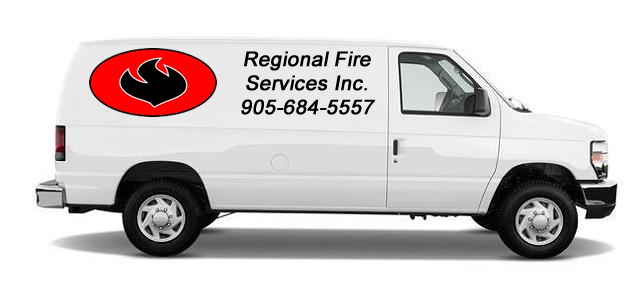 Inspections – Sales – Servicing – Installations – Upgrades
Fire Suppression Systems
Badger Fire Protection's Wet Chemical Fire Suppression System, uses KARBALOY, the superior wet chemical agent first developed over 40 years ago. Range Guard was the first, and still remains the best.
Fire Extinguisher Service
We provide Annual Fire Extinguisher Inspections. Annual inspections must be carried out by a NFPA 10 certified technician, and must be inspected annually as per Ont Fire Code.
Emergency Light Safety
Exit and Emergency Light Service
A power failure and subsequent loss of light at your place of business can be hazardous to your employees and your customers. Proper working emergency lighting and signage are essential in enabling safe and timely evacuation of your premises.
Sprinkler Systems
A Fire Safety Plan (FSP) is a complete and comprehensive OPERATIONS MANUAL for the building and the fire safety equipment, along with floor plans that are posted in the building showing the locations of fire equipment, stored hazardous materials, and the locations of all the EXITS in cases of emergency.
Fire Inspection Service Areas
Contact Regional Fire for Inspection Services!
Your local fire protection service company, serving Niagara, Hamilton, and Burlington. We offer Quick and reliable fire inspection services throughout the Niagara peninsula and beyond, we guarantee your complete satisfaction!
905-684-5557

Is Your Business Safe and Compliant?
We offer quick and painless consultations! Service with results!